8 years of green car magazine
green car magazine celebrates its anniversary. Google has marked greencarmagazine.de as a European press publication since September 2019. Accordingly, the number of readers in the digital field is growing continuously. We address customers both in the classic print area and in the digital media.
Milestones
2015 Launch of the online portal
2016 launch of the magazine
2017 Launch of the e-journal
2018 Start of social media activities
2019 admission in Google News as a European press release
2020 admission in Google Discover
2021 5th anniversary of the magazine
2022 All news in German and English online
2023 Winner of the Automotive Award 2023
in the category "Best Sustainable Transport Platform 2023 – Germany"
https://www.thebusinessconcept.com/winners/green-car-magazine/
2023 We are listed in the first quarter of the official "Majestic Million".
This is the list of the one million most influential websites on the entire internet from the SEO service Majestic.
Objective ranking values
Our ranking values ​​for greencarmagazine.de (as of July 12st, 2023)
Domain Authority: 54
Page Authority: 43
Trust flow: 36
Citation flow: 50
Moz Quality Backlinks: 4.601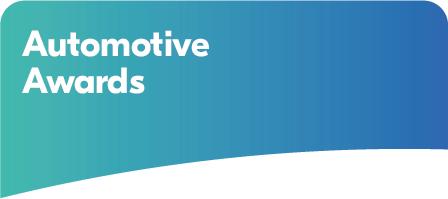 Winner of the Automotive Awards 2023 in the category
Best Sustainable Transport Platform 2023 – Germany
If you have any questions about the formats or require additional information, please call us directly at
The contact person is Nils Hagedorn - phone 01575 287/36 16 XNUMX
Special conditions for online direct bookings 2023/2024
New from 2023 Book running text directly under the header
Running text for campaigns
Tickers for current campaigns can now be booked directly for a period of one week. The scrolling text appears directly under the header for a period of 5 days from the booking and is guaranteed to be displayed 10.000 times. The scrolling text appears on all posts and pages and is marked with ad. The advantages are no blocking by adblocks and guaranteed overlays over the term.
Book advertorials directly
Direct booking via PayPal - special conditions 2022. Advantages:
1. Direct implementation after booking via Paypal
2. Personal contact for the visualization
3. Link to greencarmagazine.de as a partner for a whole year after booking
Advertorials are editorially designed advertising pages that are used for the
Customers can be individually designed and designed. Advertorials must
be marked as an advertisement. Image and text material are from
Delivered to customers.
If you have individual placement requests, simply write us an email to leser@greencarmagazine.de or call us directly at
Telephone 0431/640 95 95 - contact person is Nils Hagedorn